Wispers Trust
Registered Charity No.307039
Wispers School for Girls in Haslemere enjoyed an excellent reputation for over 60 years, as is testified by the Independent Schools Report 2007. Its motto - Fortiter, Fideliter, Feliciter (Bravely, Faithfully, Happily) - inspired numerous girls and their teachers throughout its existence.

In the harder times of the present century, the Governors were mindful of the school's traditions and values, which would have been severely compromised in any amalgamation. They took a more positive view and, following the school's closure and sale in 2008, established a revised trust, the Wispers Trust. This will offer financial assistance to deserving pupils, particularly secondary pupils in Year 11 (GCSE) or Year 13 (A2), whose parents or guardians are experiencing unforeseen difficulties.
In their strategic planning the Wispers Trustees have worked closely with the Charity Commission who, in particular, applauded the Trust's intention to offer support in perpetuity. This is seen as the most effective way of preserving the founding principles of the school.


Wispers Trust has awarded several grants for the current academic year. This will enable a number of pupils to complete either their GCSE or A2 studies.
"My daughter's school had been very supportive during her time there, she joined aged 12. As we approached her sixth form, my self employed income shrank and it looked very much as though she would be forced to leave her safe and secure environment. My 15 year old daughter had also had to deal with some very difficult emotional challenges. We turned to Wispers Trust at a very challenging time and feel truly blessed that the support provided allowed her to finish school and progress to university. "
- Parent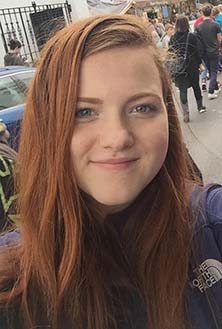 "I was scared at the end of my GCSE year that I would have to leave school. I know that my Headmistress and my mum looked at a number of options. It was only when I met the person from Wispers Trust that I knew I could stay at school I could relax. I am so pleased because it is so hard to make friends sometimes and study at the same time, and the pressure feels like a lot. I went on to be Deputy Head Girl which was a great achievement for me and I learned a lot. I am now studying at Newcastle University and this is thanks to Wispers Trust."
- Student