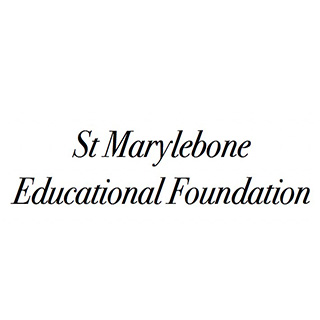 St Marylebone Educational Foundation
Registered Charity No.312378
The St Marylebone Educational Foundation gives educational grants to individuals under 25 years of age who have lived or attended school in the City of Westminster, for at least two years.
The Foundation also gives grants to schools and organisations that are situated within the City of Westminster. The school or organisation must be assisting people that live or attend school in the area.
Eligibility for individuals for help with School Fees, Boarding School Fees, State Boarding School Fees and extra-curricular activities.
The child in question must have either lived or attended school within the boundaries of the City of Westminster for two years or more.
The Foundation usually helps those who are already in receipt of, or are applying for, funding from elsewhere. Therefore, there should be the prospect of continuous funding for a percentage of the fees at the school whether via a bursary, personal funding or grant from a charitable body (other than the St Marylebone Educational Foundation).
Eligibility for Organisations
The School or Organisation must be situated within the City of Westminster and be educating young people under 25 years of age that live in or attend school in the same area.
The Foundation also gives grants to students of the Royal Academy of Music and the Royal College of Music. If you attend one of these institutions, please contact your Scholarships Department to find out how to apply. Please do not apply to the Foundation directly.
Currently the Foundation does not currently help tertiary students other than the Music Colleges mentioned above, however this may change in the future.
The application process may take up to six months, if accurate information is provided it is usually more straightforward.
For example, supplying full and frank information about
your connection to the City of Westminster
your financial situation including any relatives who might help financially
previous schooling and school reports
reports from professionals (e.g. CAMHS, GP, other medical professional)
Email or write to the Foundation, stating the age of the child in question and explaining why you think you are eligible.
You can apply all year round. However, applications are considered at meetings in January, June and October. You may need to wait several months to find out if your application is successful. Applicants usually receive a home visit as part of the process.